Home » Latest News » Our Beechwood Grove Resident Corrie Paxton Reminisces her Early Hospice Memories
Our Beechwood Grove Resident Corrie Paxton Reminisces her Early Hospice Memories
Early Hospice Memories From Corrie Paxton
Every resident who comes to stay at #BeechwoodGrove has a story to tell, and we were amazed to hear about Corrie's. It turns out that Corrie was part of the committee that set up St Wilfrid's Hospice over 40 years ago! Corrie has early memories of the hospice, from helping to find the original site in Mill Gap Road to her father being one of the first patients at the new hospice building in Broadwater Way. Corrie also worked for the Local Health Authority, and for many years, she made sure St Wilfrid's met all the requirements.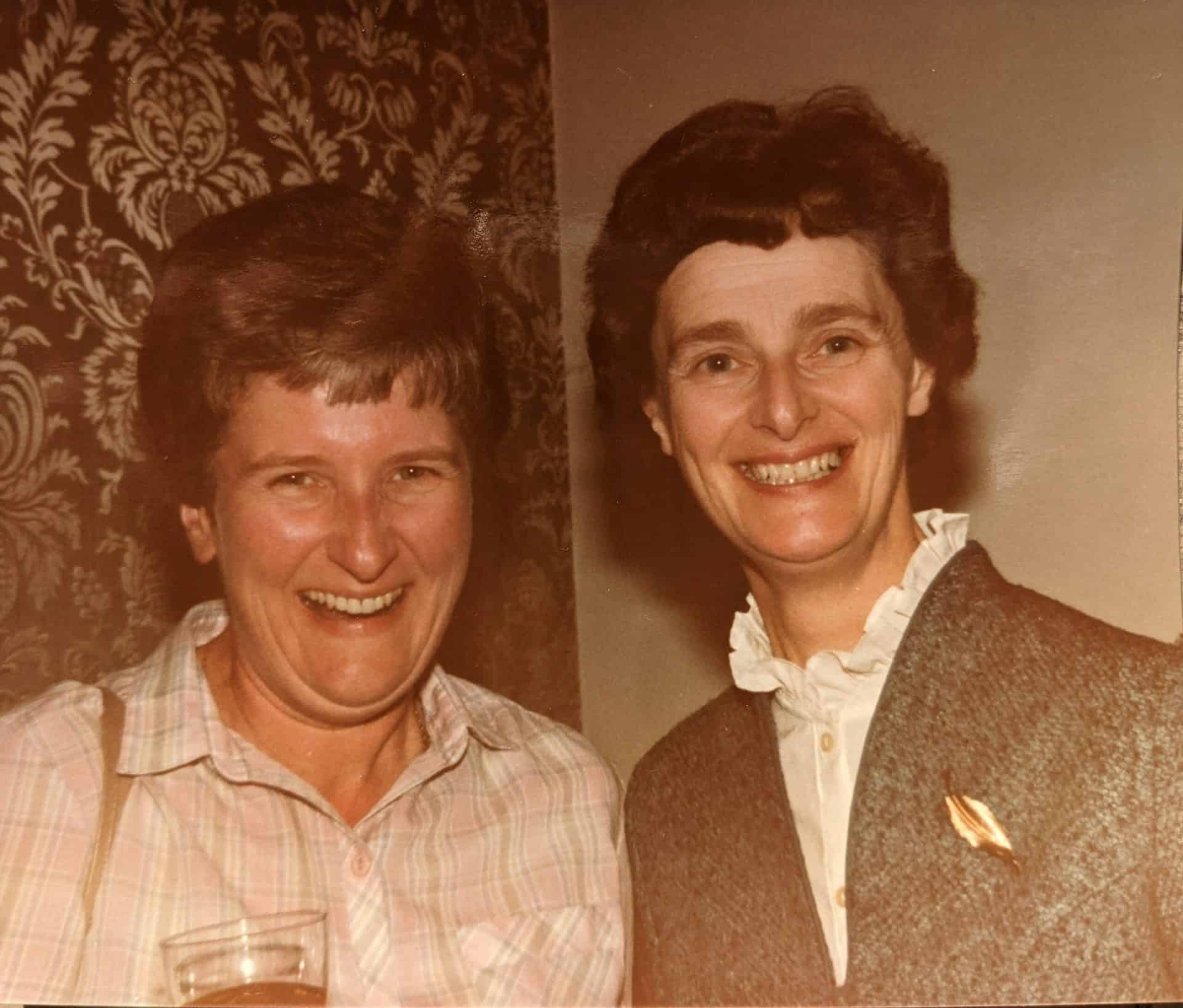 (Corrie on the right)
It was Corrie's turn to have a Beechwood Birthday wish, and with that in mind, it gave the Head of Hospitality, Iain, an idea. With Corrie's connection to St Wilfrid's and it also being Beechwood Grove's charity of the year, Iain contacted Colin Twomey (CEO) of the hospice and explained what he had in mind.
On the 20th of March, Corrie was taken to St. Wilfrid's with her friends Jo and Keith, where they were met by The Associate Director of Clinical Services, Ruth Bacon and Tara Schrikker, The Associate Director for Quality and Governance and General Manager.
The guests were treated to a behind-the-scenes tour of the building and were told about the hospice's new developments and future growth.
After the tour, Corrie and her friends were treated to lunch in the hospice café. As an extra birthday present, Corrie was given a bottle of the specially brewed St. Wilfrid's gin and of course, her very own Wilfie bear!
To read the original interview Corrie did with St Wilfrid's, please visit: https://www.stwhospice.org/blog/early-hospice-memories-from-corrie-paxton
Find out more about Beechwood Grove  Care Home